Established in 1989, Dynamic Packaging is a designer and manufacturer of transit and storage packaging solutions to UK industry. Our team have a reputation built on many years of experience of being able to interpret customer requirements and incorporate them into our design and manufacturing processes.
Why Choose
Dynamic Packaging?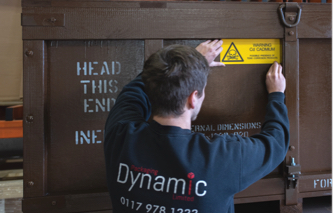 Experience
We have a proven track record in providing high quality products and solutions. We have a high understanding of the expectations of our customers from all areas of industry ranging from defence to oil and gas.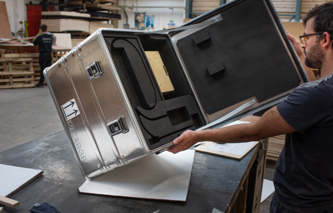 In-house
We can supply all your packaging requirements using our in-house skilled personnel in our 20,000 square foot modern plant to ensure complete control over the manufacturing process.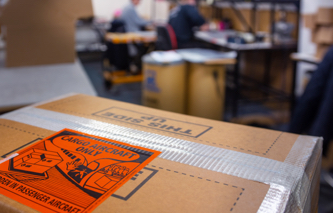 End to end solution
We offer on and off-site packing, storage, kitting and transport services to compliment our manufacturing capabilities to provide a complete end to end solution for your packaging needs.
"We use Dynamics services on a regular basis to supply bespoke containers and carry out on site packing to transport high value items worldwide. We can require this service at very short notice which they are happy to accommodate, and the personnel they send to our works are always professional and courteous"
We aim to provide the most cost-effective solution whilst meeting or exceeding our customers desired expectations. To this end we continue to invest in new plant and review new manufacturing methods and materials.
Occupying a 20,000 square feet manufacturing facility our business has developed to meet ever changing customer requirements and focus with the ability to provide all your packaging requirements including an offsite packaging service, storage and transportation. 
Accredited to ISO9001 and MPAS (Military Packaging Approval Scheme) IATA DG for both design and manufacture. We are also registered as compliant with the UKWMP ISPM15 timber export certification scheme.
We hold numerous company quality accreditations including Cyber Essential and are also a member of the JOSCAR Defence Industry Community.
years combined experience